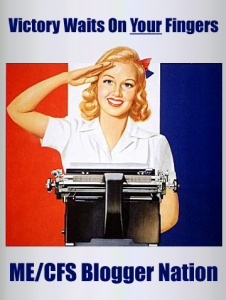 With the recent two negative studies published in Science, their subsequent Expression of Concern,and the NIH press release stating that XMRV is due to contamination, the scene is now set for the pulling of the Lipkin study. As a community we need to act together and act fast. We need to express our deep discontent at what is a seriously damaging blow to the future of XMRV research.
On Friday 10th June we will publish our blog articles on the subject at 1pm EST. All articles need to be published at the same time so we can flood the web and create the effect of an allied community. Despite our past differences as a community, we must convey how detrimental the pulling of this research is likely to be to society. We must work together. Please invite your friends and link to this page from your profile pages, group pages, blogs, websites, and any forums you frequent. Remember publication must be 1pm EST on Friday 10th June.
http://www.sciencemag.org/content/early/2011/05/31/science.1208542.full.pdf
http://www.wpinstitute.org/news/docs/WPI_pressrel_053111.pdf
http://www.wpinstitute.org/news/docs/FinalreplytoScienceWPI.pdf
http://www.change.org/petitions/an-open-letter-to-the-editors-of-science-2?utm_medium=facebook&utm_source=share_petition&utm_term=autopublish
To join XMRV Bloggerama Day, please visit our page on Facebook.
This event is specifically for bloggers, however, if you wish to participate and don't have a blog, consider posting your comments around Facebook and Twitter at the same time we publish our posts. Another important way you can help is by sharing this widely on Twitter and Facebook.